›
›

Apartment in Dubai, UAE 4 bedrooms, 270 sq.m. № 1404
Apartment in Dubai, UAE 4 bedrooms, 270 sq.m. № 1404
1088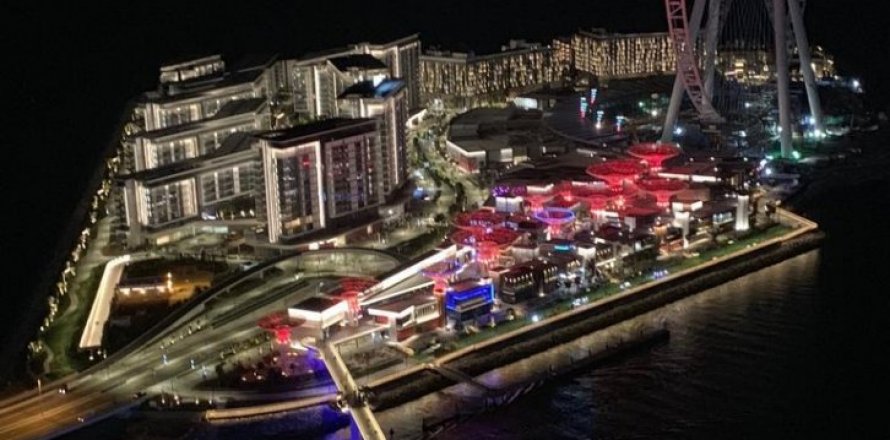 Property description
We offer to your attention a luxurious apartment with 4 bedrooms, 5 bathrooms, a hall, a huge view terrace, as well as rooms for servants with a private bathroom, the price includes 2 parking spaces and a completely fine finish in a modern incentive, as well as household appliances
Buy now - pay later!
the ideal plan of Patejei - by paying 20% of the cost of housing, you get the keys - and a 3-year installment plan for the remaining 80%
no commission of intermediaries

Bluewaters is a place of innovation, lifestyle blend

island, waterfront, with the excitement of the city.

Creates unsurpassed comfort for residents and guests. it

a colorful lighthouse that adorns the Dubai skyline for those seeking endless possibilities for luxury lifestyle.

Located off the coast of Jumeirah Beach Residence across from THE BEACH, Bluewaters is a vibrant family destination

with a variety of vacation spots that will leave an unforgettable experience for even the most spoiled choice. The island is home to Ain Dubai, the world's largest Ferris wheel, and is set to become one of the world's largest tourism destinations, a complex of residential real estate, retail, hospitality, and entertainment.

The Bluewaters Residence consists of 10 apartment buildings, 4 penthouses, and 17 townhouses. The property offers layouts of varying sizes and podium finishes that are designed to capture stunning views and create a truly unique island living experience.

The elegant, mid-rise towers house 698 one, two, three and four bedroom apartments, glazed, each with one or two parking spaces. Bluewaters offers a premium lifestyle for the entire family with amenities including state-of-the-art gyms, swimming pools, landscaped gardens, basketball courts and children's playgrounds.

Bluewaters Residences offer the best in community life, giving residents easy access to all of the island's facilities

in lush greenery, the concept of water connects every element of the island through a series of shaded courtyards, providing cooling

external spaces. A series of landscaped courtyards located on the embankment, panoramic glazed windows overlooking the sea.

The pedestrian zones, which are the central attraction of the island, are structured in the form of a valley, where secluded

spaces are combined with open lawns and promenades.

Interiors at Bluewaters Residences are finished to the highest standards, using a neutral palette in a minimalist style that combines the warmth of Scandinavian wood floors with a wealth of metal accessories. Designed for the modern lifestyle, the open-plan kitchen is fitted with modern Italian appliances and seamless worktops.

All apartments have floor-to-ceiling windows.
Location
Location
Close to schools
Close to the kindergarten
City center
Near restaurants
Features
Internet and TV
Internet
Satellite television
Outdoor features
Children facilities
Children's playground
School
Completion date
IV quarter, 2020
Seller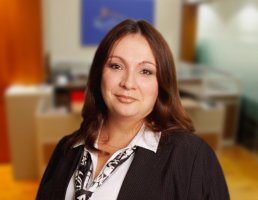 Elena Timchenko
Sales Director / Managing Partner