›
›

Apartment in Downtown Dubai (Downtown Burj Dubai), UAE 2 bedrooms, 148 sq.m. № 1571
Apartment in Downtown Dubai (Downtown Burj Dubai), UAE 2 bedrooms, 148 sq.m. № 1571
2859
Property description
BLVD Heights is the epitome of what it means to live, work and prosper in the vibrant center of Dubai. Built on the typical skyscrapers of New York and Chicago, this 53- and 46-story complex with two towers exudes luxury, elegance and modern chic. Beautifully decorated apartments with one, two, three and four bedrooms, penthouses and duplexes are designed taking into account your maximum convenience, comfort and well-being.
BLVD towers are located next to Sheikh Mohammed bin Rashid Boulevard opposite the Dubai Opera, next to Bourge Khalifa.
All facets of BLVD Heights are created in order to radiate an atmosphere of absolute luxury, modern elegance and urban relaxation. Floor-to-ceiling windows offer views of downtown Dubai and the vibrant and distant horizon. It is here that the most spectacular city sunsets of Dubai take place in a refined, sincere atmosphere.
The modern layout of BLVD Heights is carefully thought out to provide enough space for a comfortable life.
High-quality custom-made kitchens give exclusivity to luxurious decor, and a combination of delicate colors and textured surfaces provides excellent decor.

Enjoy the beautiful landscaped terrace with its magnificent pool, children's playground and barbecue area. Rejuvenate your body with luxurious sports and wellness facilities, including a state-of-the-art fitness center and health club.

ATTENTION! Offer from the developer. There is installment payment.

You can purchase these apartments in cash or by installments without being in the UAE. Our team will help you prepare all the necessary documents. Waiting for your calls.
Location
Location
Close to schools
Close to the kindergarten
City center
Near restaurants
Features
Payment and property management
Property maintenance company
Rental services
Installment payment
Outdoor features
Children facilities
Children's playground
School
Seller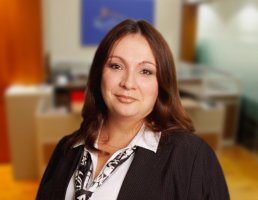 Elena Timchenko
Sales Director / Managing Partner