›
›

Townhouse in Dubai, UAE 3 bedrooms, 220 sq.m. № 1602
Townhouse in Dubai, UAE 3 bedrooms, 220 sq.m. № 1602
1018
Property description
Cherrywoods are luxurious and sophisticated 3 or 4 bedroom townhouses with all the amenities at the intersection of Emirates Road and Al Qudra Road.
Cherrywoods Townhouses includes a modern interior, spacious rooms that are beyond imagination, and art created in the best possible way. A space where residents can start their wonderful memories with friends and family. Cherrywoods Townhouses is an exclusive gated community close to shops, restaurants and Central Park. This is a place where you do not need to go far for your needs, they are all available near your doorstep.
When someone chooses a dream home, one of the factors is most important that we all need a comforting place that everyone appreciates. Townhouses in Cherrywood are a suitable result and have an extremely central location, they are one of the most famous after the residential areas of the city of Dubailand itself. Cherrywood Townhouses are an ideal place in Dubai in terms of proximity to a number of Emirate attractions.

A resident of this ideal location has close access to all points of contact, such as retail outlets, medical facilities, schools and workplaces, as well as transportation links that facilitate decision-making regarding housing. The housing project is mainly located next to all the significant road networks that serve the road networks for the city of Dubailand.
The residential community alone makes it an extremely central and accessible place.

Cherrywoods is an exclusive property with shops and restaurants, a community center and an extensive central park.
Townhouses are built with treadmills, bike paths, pedestrian paths and a community center with a shopping gallery, entertainment and leisure facilities and many other amenities needed in everyday life.

A convenient and very attractive payment plan where 50% is paid during construction and 50% within 5 years after construction

without commission and intermediaries
Location
Location
Close to schools
Close to the kindergarten
Suburb
Near restaurants
Features
Internet and TV
Internet
Satellite television
Outdoor features
Children facilities
Children's playground
School
Completion date
III quarter, 2021
Seller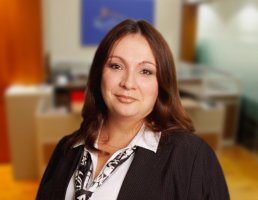 Elena Timchenko
Sales Director / Managing Partner