›
›

Apartment in Dubai, UAE 2 bedrooms, 142 sq.m. № 1655
Apartment in Dubai, UAE 2 bedrooms, 142 sq.m. № 1655
1059
Property description
Central Park at City Walk is an excellent place for a healthy and active lifestyle.
morning park, fresh air and fun evenings. Press the pause in life whenever you want and you will find the best restaurants, cafes, gourmet shops and the best entertainment right at your doorstep.
Experience the tranquility of true life in the park while still enjoying the excitement and vibrations of City Walk. This urban lifestyle is a family-friendly neighborhood with a sophisticated atmosphere and a unique combination of residential buildings. Living in an oasis next to everything you need.
All closer to nature. The central park for walking around the city was conceived taking into account the future. Sleek, modern and spacious
The apartments offer stunning views of the park, as well as the famous Dubai skyline.
Choose between 1, 2, 3 and 4 bedrooms with outstanding amenities and freedom of space.
Central Park at City Walk is home to a variety of properties that cannot be found in any integrated housing estate.

This includes, in addition to lush greenery:

• Pools and water games
• Children playground
• Treadmill
• Park for dogs
• Multipurpose games and sports puddles
• tennis and squash courts
• basketball playground
• Skate park
• Gaming tables
• Outdoor gym and fitness station
• Spa and sauna
• areas of yoga and meditation
• F&B and retail stores
• Outdoor barbecue areas
• Functional rooms
• venues for events and receptions
• picnic pavilions
• Kindergarten

Convenient installment payments. Willingness is the end of 2021. Very developed infrastructure. No commission of intermediaries
Completion date
IV quarter, 2021
Seller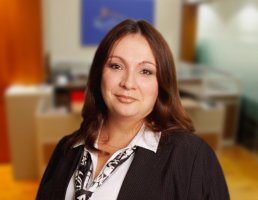 Elena Timchenko
Sales Director / Managing Partner