Rakeen Development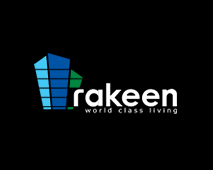 Founded in 2008
Driven by the strong zeal to offer something unique and exceptional to the residents of Bangladesh, Rakeen Development Company was founded under the leadership and guidance of visionaries like Dr. Khater Massaad & Mr. S A K Ekramuzzaman in 2008. Rakeen is an Arabic word which means "Central Pillar" or Trustworthy Support". As we embark upon our quest to redefine comfort, luxury and security in the real estate sector in Bangladesh, we pledge to be the pillar of trust and reliability in terms of quality and commitment.
Reviews (1)
Leave your review about this construction company.
Kevin West
We are for an ecological approach to everything, including the place of residence, so when choosing a new home, we focused on this lifestyle and chose a developer with a similar concept to life, Rakeen Development. Its conviction and approach to construction, focused on creating eco-friendly and architecturally unique places to live and work, pushed us to buy an apartment. Behind such construction is the future and a long life in harmony with nature.