›
›

Lootah Real Estate Development
Lootah Real Estate Development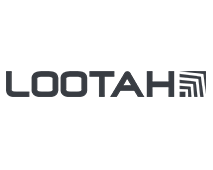 Founded in 2002
Lootah Real Estate Development is the real estate development arm of Lootah Holding, and since 2002 we have been helping clients discover their dream home through pioneering property developments. For nearly two decades, we have been leading the way with innovative solutions. Over this period, we have been able to establish ourselves as the lifestyle developer of choice across the UAE, thanks to our high-quality properties and family-friendly communities. Our mission is always to provide our customers with the very best service possible. Our experienced and friendly team are here to help you find your dream home, and we are constantly striving to improve our services, ensuring we can maximize your experience and continue to leverage our expertise to expand our presence even further.
Reviews (1)
Leave your review about this construction company.
John Cooper
Lootah Real Estate Development is one of those companies that values not only its reputation but also customers and amenities. We felt it when we bought a villa in Dubai in the prestigious Jumeirah Village Circle. We liked everything – from the skilled work of the employees on the conclusion of the transaction to the housing and innovative developments. Modern design, state-of-the-art construction technologies, high standard of living, high-end amenities, and advanced social infrastructure show that everything is well-thought-out and made to last. Our family will feel comfortable in such a villa, specially designed for us.
All company's properties (5)
Rooms: 4Bedrooms: 4Bathrooms: 5Living space: 421 m²

Spacious 4 bedroom townhouse, huge plot size

Details

Bedrooms: 1Living space: 78 m²

As you enter, the apartment is filled with light through the floor to ceiling windows, the property has be designed with a spacious living dining area with enough room for entertaining guests. The...

Details

Rooms: StudioBathrooms: 1Living space: 50 m²

LOCI Residences is a sustainable expression of a modern new lifestyle and is Dubai's up and coming address for innovators, creatives, and disruptors. From the moment you step inside, you'll know...

Details

Rooms: StudioLiving space: 50 m²

As you enter the Studio is filled with light through the floor to celling windows, the apartment has be designed with a spacious living dining area with enough room for a sofa and separate living...

Details

Bedrooms: 1Bathrooms: 1Living space: 78 m²

LOCI Residences is a sustainable expression of a modern new lifestyle and is Dubai's up and coming address for innovators, creatives, and disruptors. From the moment you step inside,...

Details