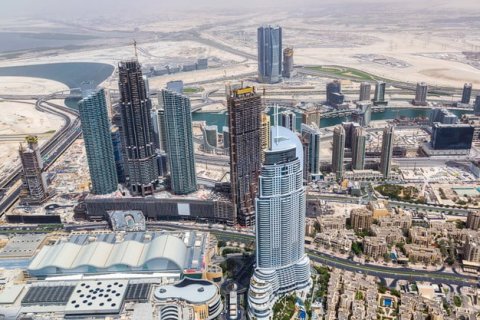 Despite the impact of the pandemic, the developer said the construction on its projects continued in line with the scheduled timeline.
Dubai-based developer Deyaar reported a loss in 2020 owing to higher impairments and fair value adjustments it had to take into account due to the coronavirus pandemic.
The developer posted a loss of USD 59 million at the end of December 2020, according to the preliminary unaudited results it filed to the Dubai Financial Market, where its shares trade. In 2019 the company's profit stood at USD 19.4 million.
Deyaar's revenue decreased by nearly 32 percent to USD 112 million in 2020 compared to the previous year. And its net operating profit dropped by 47 percent to USD 6.6 million in 2020 compared to 2019.
Saeed Al Qatami, CEO of Deyaar, said commenting on the situation, 'The year 2020 has witnessed big challenges as a result of the pandemic and its impacts on all sectors without exception.'
However, despite all challenges, the company's construction on projects continued, according to the scheduled timeline, he pointed out. Deyaar's Bella Rose project in Dubai Science Park was completed ahead of schedule and the handover of the units is now in progress.
Deyaar – in which Dubai Islamic Bank holds a majority stake – was established in 2002 and since then has developed a number of projects in various areas in Dubai, such as Business Bay, Dubai Marina, Al Barsha and Jumeirah Lake Tower and others.
Early last year the company delivered the first and the second phases of its Midtown project and announced it had started the construction of the third and fourth phases of the project as well.
Also last year shareholders of Deyaar approved a plan to restructure its capital to boost its finances and write off accumulated losses. The company received an approval to reduce its capital from USD 1.5 billion to USD 1.2 billion.