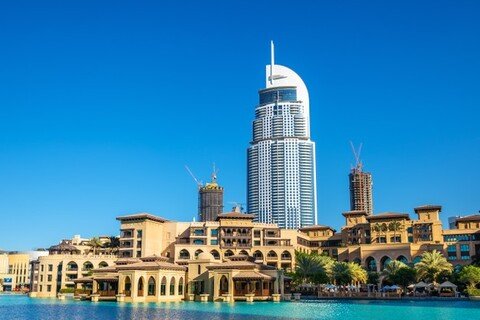 Real estate prices have stabilized for the first time in five years, according to Tellimer Research.
Dubai's property sector is starting to reap rewards of UAE's successful vaccination campaign – real estate prices has rose in the first quarter of 2021 and stabilized for the first time in five years, says Tellimer Research.
'A more open living environment compared to lockdowns proliferating across Europe and South Asia, structural reform on residency visas and UAE-Israel accord', are among the reasons for prices stabilization.
Housing prices in Dubai, the Middle East's trading and commercial hub, increased modestly in January, February and March for the first time since 2016, indicating a steady recovery from the pandemic-driven lull.
UAE's property market softened in the wake of a three-year oil price slump that began in 2014 and as a result of the COVID-19 pandemic, which pushed the global economy into its worst recession since the 1930s.
However, economic support measures and government initiatives, including visas for expatriate retirees and the expansion of the 10-year golden visa scheme, have helped in improving sentiment.
It is also expected that Dubai Expo 2020 and the emirate's new remote working visa will drive demand for properties. In addition to that, the Dubai 2040 Urban Master Plan that aims to make the city the world's best to live in will further boost the real estate sector in the emirate.
Earlier in April, the Dubai Land Department announced it was drafting a new law to keep rents fixed for three years ensuring properties are valued fairly and to ease disputes between renters and owners.
The COVID-19 pandemic, just like in many other markets, has had an impact on the real estate sector, with oversupply of inventories directly affecting sales and rental prices. As a result, landlords have had to contend with lower rental yields.
If the rent freeze law is approved, it will bring stability to the real estate market and provide a clear picture of the value of properties in the emirate, the department said.
According to international real estate services company Chestertons Mena, rents across Dubai declined between 9 per cent and 17 per cent in 2020.
Much of the reductions were witnessed in the newer areas, where tenants found better value in paying similar prices for more spacious units. These areas included, for example, such locations as Mudon, Dubailand and Dubai South.
Property prices in Dubai still down by 4 percent year-on-year but the rate of decline is slowing and supportive measures taken by the government will pay dividends, Tellimer said.