›
›

Villa in Palm Jumeirah, Dubai, UAE 6 bedrooms, 863 sq.m. № 6598
Villa in Palm Jumeirah, Dubai, UAE 6 bedrooms, 863 sq.m. № 6598
3540
Property description
XXII Carat - THE STANDARD OF LUXURY
Villas XXII Carat are located in one of the best parts of the picturesque bay of Palm Jumeirah. It is not only picturesque seascapes, a sense of spaciousness, absolute privacy and first-class service, but also a completely unique way of life.
The XXII Carat was inspired by the Mediterranean style of architectural masterpieces from the Tuscan region of Italy. Elegant decorative elements harmonize with the warm terracotta tones of the villas' facades.
At XXII Carat, the highest demands are placed on villa design. The inimitable interiors are of impeccable quality. Carefully selected materials blend harmoniously with European decor elements.
Due to the multi-level arrangement of the plots, each villa has a magnificent panoramic view of the sights of Dubai - whether it is a breathtaking view of the sea or the brilliant structure of the monumental high-rises of Dubai Marina, which have become one of the UAE's calling cards.
In addition, this arrangement of the villas allows for maximum privacy.

Features of the project:

• Accommodation on the Gulf Coast
• Private beach
• Closed community
• Panoramic views of the sea, sunset and Dubai Marina
• In close proximity to hotels such as One & Only the Palm, Zabeel Saray and W - the Palm
• 7 bedroom suites with bathroom and dressing room
• Any components of the interior can be customized to the taste and needs of the Client
• Private pool on site
• Private landscaped garden
• Staff rooms with a separate entrance to the villa
• Hammam in every villa
• Custom-designed kitchens equipped with natural wood furnishings
• Professional Kitchen Equipment - Solid Natural Stone Kitchen Worktop
• Individual design of bathroom furniture, made in Italy
• Lighting elements made in Europe
• Concierge 24/7
• 24-hour security service
• 24/7 Valet parking
• Central 25 m pool with access to the beach
• Cabana bar
• A restaurant
• High quality Bavarian Keim paint with a 50-year guarantee against fading was used for painting the facades
• Filling the walls - Yamama bricks from Saudi Arabia mined in ecologically pure red clay without impurities
• Shuco window profiles with soundproofing and dust reduction system
• Fencing system between villas with noise reduction
• 30% of the project area - landscaping and improvement
• As part of the partnership program, all residents of XXII Carat are provided with an annual subscription to Talise Ottoman Spa

Direct sale from the developer without agency commissions

Full support for registration of the transaction and online purchase. Free consultation, as well as services for obtaining a residence permit, opening company free zones, etc.

Customer privilege and complete confidentiality

We are a leader in the real estate market since 2007 (license from the state. RERA. 1470) and specialize exclusively in luxury properties and excellent properties. investment opportunities.

Contact and answer all questions

https://dubaimansions.ru/projects/22carat/
Features
Payment and property management
Property maintenance company
Rental services
Mortgage
Negotiable price
Completion date
IV quarter, 2020
Seller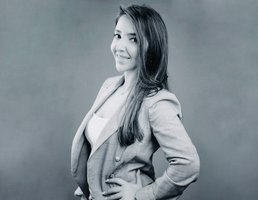 Elen Manukyan
Managing Director