›
›

Penthouse in Dubai, UAE 3 bedrooms, 464 sq.m. № 6612
Penthouse in Dubai, UAE 3 bedrooms, 464 sq.m. № 6612
4851
Property description
The W Residences complex consists of just 104 residences, located in eight mansions. This unique complex offers residents the very best - views, design, materials and finishes, location, amenities, spaces and services. Immerse yourself in a unique lifestyle in Dubai, the capital of luxury in the Middle East. Located on the famous West Crescent of Palm Jumeirah, W Residences is one of the most prestigious developments in the world.
Enjoy stunning views from W Residences Dubai. The residences with panoramic windows and wonderful spacious private terraces offer magnificent views of the world famous Dubai Marina and the breathtaking golden sunsets of the Arabian Gulf.
SELECTION OF PENTHOUSES:
• GARDEN RESIDENCES - Residences with 3, 4 and 5 bedrooms, ranging from 929 sqm to 1,393 sqm.
• PANORAMIC RESIDENCES - Residences with 2, 3, 4 and 5 bedrooms ranging from 464 sq.m to 836 sq.m.
• BRANDED PENTHOUSES - Residences with 3 and 4 bedrooms, ranging from 1,114 sq.
m to 1,393 sq.m.

Direct sale from the developer without agency commissions

Full support for registration of the transaction and online purchase. Free consultation, as well as services for obtaining a residence permit, opening company free zones, etc.

Customer privilege and complete confidentiality

We are a leader in the real estate market since 2007 (license from the state. RERA. 1470) and specialize exclusively in luxury real estate and the right investment.
Features
Equipment and Appliances
Air Conditioners
All appliances
Completion date
IV quarter, 2020
Seller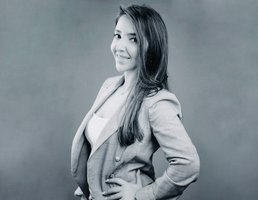 Elen Manukyan
Managing Director