›
›

Villa in Dubai Hills Estate, UAE 6 bedrooms, 819 sq.m. № 6666
Villa in Dubai Hills Estate, UAE 6 bedrooms, 819 sq.m. № 6666
768
Property description
Wake up in luscious green landscapes overlooking the legendary Burj Khalifa and the alluring Dubai skyline. A place for sophisticated connoisseurs of a comfortable life, which inspires maximum achievement, every day. Come to your home in Dubai Hills.
Huge 18-hole golf course "Dubai Hills Golf Club"
14 tennis courts, the best professional tennis academy instructors
1,450,000 square meters of parks and open areas
180,000 sqm Dubai Hills Park

282,000 sqm Dubai Hills Mall

3 schools

54 km cycling route

"Golf Place II» - is an extraordinary collection of villas among the truly fascinating landscape. Find your place surrounded by luscious greenery, overlooking the royal-sized golf course, and change your lifestyle with an element of luxury. Everyday.

5 minutes drive to Dubai Hills Mall.

Easy access to Marabea street.

20 minutes drive to Downtown Dubai.

15 minutes drive to Dubai Hills Park.

Short drive to Dubai Hills Golf Club.

25 minutes to Dubai International Airport.

Golf Place II offers a choice of 3, 4, 5 and 6 bedroom luxury villas in three different architectural styles depending on your preference. Each villa has a large private terrace and huge floor-to-ceiling windows that introduce you to all the shades of green in the landscape.

Take your game to the next level with the benefits offered by Golf Place II. Present the opportunity to level up your regular workouts with a variety of sports tools, each designed to diversify and enrich your fitness level.

A luxury villa at Golf Place is a dream come true. The sprawling chain of villas, exuding a mixture of elegance and comfort, as well as the 18-hole golf course located in the immediate vicinity of the house, is a mixture of the latest trends in modern life.

Dubai Hills Golf Club covers 1.2 million sq. m of carefully manicured fields (equivalent to the size of 64 soccer fields) set against the backdrop of the Burj Khalifa and Downtown Dubai.

Occupying an impressive 180,000 sq. m, Dubai Hills Park, is the largest public park, offering a choice of about 19 different activities for yourself and your loved ones.

242.5 km of running tracks

City beach and water sports area

Weekend fairs

Skateboarding and parkour area

Park for walking dogs

The construction of new bridges and road junctions leading to Dubai Hills Park was developed by the Department of Transport and Roads, with the participation of Emaar Properties.

Direct sale from the developer without agency commissions.

Full support for the execution of the transaction and the possibility of making a purchase "online". Free consultation, as well as services for obtaining a residence permit, opening company free zones, etc.

Customer privilege and complete confidentiality.

The company "Mi Casa" is a leader in the real estate market since 2007 (license from the state. RERA. 1470) and specializes exclusively in luxury real estate and excellent investment opportunities.
Location
Location
Close to schools
Close to the kindergarten
City center
Near restaurants
Outdoor features
Children facilities
Children's playground
School
Completion date
I quarter, 2021
Seller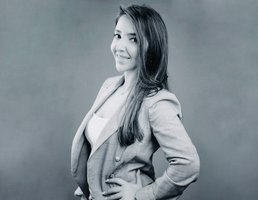 Elen Manukyan
Managing Director