›
›

Apartment in Dubai Harbour, UAE 3 bedrooms, 178 sq.m. № 6781
Apartment in Dubai Harbour, UAE 3 bedrooms, 178 sq.m. № 6781
1440
Property description
Situated just a few steps from the shimmering sea bay and promenade, Sunrise Bay is a magnificently-built property in the chic style of a resident yacht club.
A private beach, unparalleled views of the azure sea on one side and Dubai Marina on the other, as well as a number of other premium benefits, provide Sunrise Bay residents with a unique opportunity to live the beach life while being in the heart of the city.
Emaar Beachfront is an expertly crafted seaside residence, renowned for its captivating beachfront lifestyle overlooking the endless sea and Dubai Marina. A unique combination of modern, dynamic metropolitan life, recreated in a pristine place with its inherent serene flow of life on the seaside.
Situated in the heart of Emaar Beachfront, surrounded on both sides by a 750m stretch of beach on each side, Sunrise Bay has quick and easy access to Sheikh Zayed Road and is also closely connected to other important areas of Dubai, being almost 20 minutes from the International Dubai airport.


Indulge your senses with a unique view of the endless horizon above the vibrant azure sea. Feel the crunch of white sand under your feet on your morning walk, or take a dip in the sea to plan your day. And every evening, watching the sunset paint the sky in the most incredible shades, feel the peace and quiet, returning to your home in Sunrise Bay.

The two Sunrise Bay Towers, connected by a common podium, offer residents a world-class fitness center, shopping and other family-friendly entertainment. In addition, the embankment is dotted with cozy restaurants and cafes with a varied cuisine that can satisfy the most demanding tastes.

• Infinity pool and gym
• 1.5 km of white sand beach
• Shops, restaurants and cafes and other places of recreation
• Yacht Club
• Breathtaking view of Dubai Marina

The architecture and design of the Sunrise Bay buildings have been optimized to provide you with the best views of the sea and Dubai Marina. The highest quality building design is complemented by a wide range of amenities and benefits for a complete and active holiday for the whole family.

Direct sale from the developer without agency commissions.

Full support for the execution of the transaction and the possibility of making a purchase "online". Free consultation, as well as services for obtaining a residence permit, opening company free zones, etc.

Customer privilege and complete confidentiality.

The company "Mi Casa" is a leader in the real estate market since 2007 (license from the state. RERA. 1470) and specializes exclusively in luxury real estate and excellent investment opportunities.

Contact us and we will answer all your questions.
Location
Location
City center
Near restaurants
Completion date
IV quarter, 2021
Seller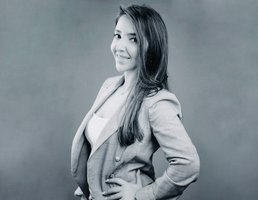 Elen Manukyan
Managing Director