While it is technically possible for foreign nationals to obtain citizenship in the United Arab Emirates, in practice, it is something unthinkable to achieve. Meanwhile, the number of foreigners permanently residing in the Emirates exceeds 88.5%. This figure is the result of exceptionally friendly conditions for obtaining residence visas and, of course, the UAE being highly popular among expats.
Content:
Moving to the UAE through property purchase
One of the most popular ways to get a residence visa is to apply for it by buying a property in Dubai. If you open almost any website selling real estate in this Emirate, you will find tens of thousands of offerings of all types and price points. Until recently, even the most premium properties cost much cheaper than their counterparts in other developed world markets did. For example, in 2020–2021, the same amount could buy five times more upscale living space in Dubai than in London.
An abundance of offerings at reasonable prices, a safe and predictable living environment, and the bonus of an accessible long-term visa system when purchasing a property—here's a great recipe for any country's popularity.
Let's talk about other visas. There are many types of visas in the United Arab Emirates, from a 14-day tourist visa to a 10-year Golden Visa for investors and property buyers. Among the most popular residence visas are:
Golden Visa
Green Visa
Investor visa
Employment visa
Retirement visa
Family visa
Freelance visa
Dependent visa (it is tied to the sponsor's visa)
There are many more visa types in the country, but we will focus on residence visas in this article. First, let's take a look at the recent changes in legislation.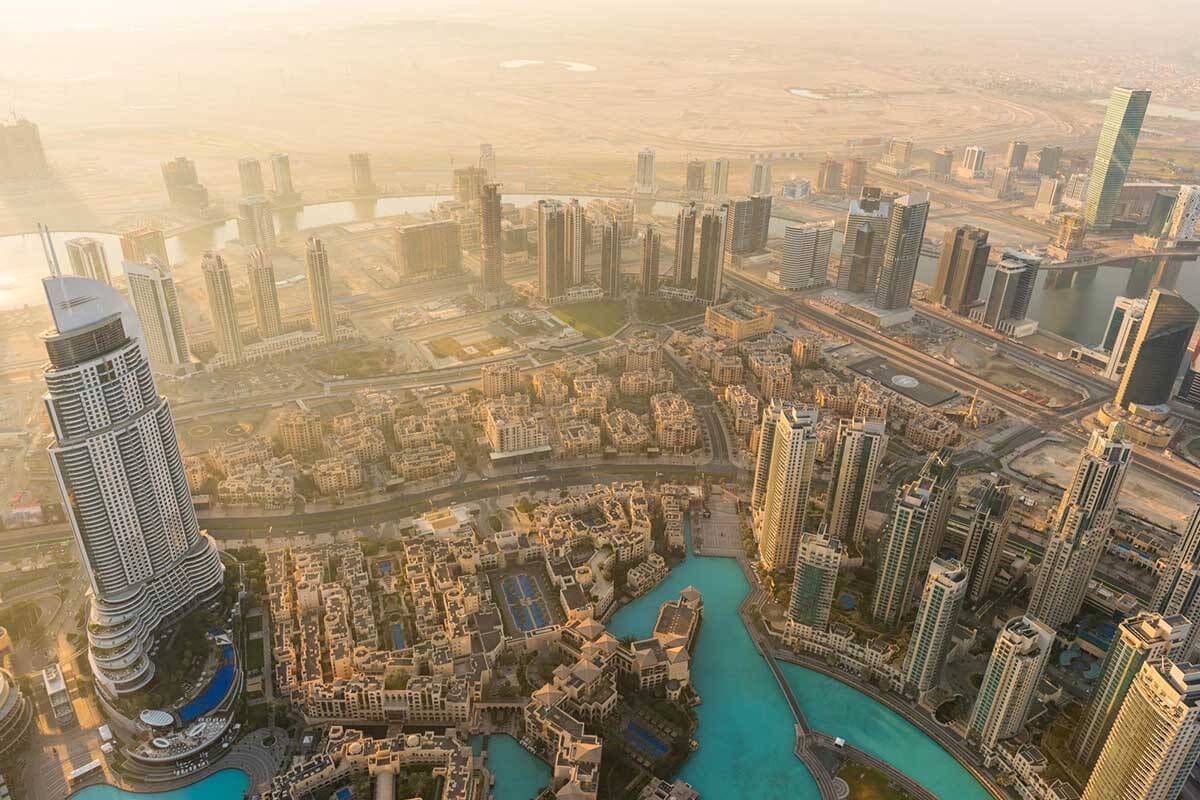 UAE residence visas in 2023
What changes were made in 2022? We want to say right off the bat that the three-year residence visa no longer exists. It was cancelled on October 3, 2022. Instead, all visas up to three years are now valid for a maximum of two years. However, longer visas have become much easier to obtain.
If we talk about visas for one to three years, then this mainly applies to residence permits obtained through sponsorship. For example, employer sponsorship (employment or freelance visas), if an employer in the UAE applies for a visa for their employee. Upon expiration, such visas can be renewed if the individual is still working for the sponsor.
There are also "personally sponsored" visas. These are the same long-term visas that you hear about so often: investor visas, Golden and Green Visas, and retirement visas. As mentioned above, they can also be obtained when buying a property in the United Arab Emirates.
The simplest of the long-term visas is the five-year Green Visa, which can be renewed for an unlimited number of times. It is issued to freelancers, self-employed, entrepreneurs, and investors. The requirements differ depending on the applicant's occupation. For instance, freelancers must prove an income of at least $98,031 for the previous two years, have a bachelor's degree, and be registered with the Ministry of Human Resources and Emiratisation. The Green Visa allows you to bring your family.
The retirement visa is also valid for five years. The Golden Visa is issued for ten years and can be renewed but it requires significantly larger investments.
Family and dependent visas are tied to the duration of the main visa. It is worth pointing out that now parents can sponsor a visa for their unmarried daughter or son under the age of 25 so that children can easily stay in the country even after graduating from school or university and get a job.
Please note a few things:
The conditions and opportunities that visas give are equally valid both on the territory of free-trade zones in the United Arab Emirates and outside them.
Golden Visa holders now do not have to worry that they will lose it if they stay outside the UAE for more than six months. This restriction has been lifted.
Those who decide not to renew their visas will now be able to stay in the country for six months instead of just one month.
The Green Visa is a completely new type of visa aimed primarily at attracting skilled workers, freelancers, and self-employed individuals. This is part of the government's plan to strengthen the UAE's labour market.
General requirements for obtaining residence visas in the UAE
First, let's talk about what will be of interest to all visa applicants.
Medical test and background check
A medical examination is required for every applicant over the age of 18. At the same stage, they must pass a security check, which verifies a variety of details of their past, including any prior criminal record, offences, debts, passport status, and other open visas, all the way down to cases of identity theft.
At the same time, the individual applies for a UAE resident card, Emirates ID. Previously, this was a separate process, but now an ID is obtained along with a residence visa.
Required documents
The specific list will vary depending on the applicant's category and the specific visa. A parent applying for their child and a student who came to study in the United Arab Emirates will have to provide slightly different sets of papers. But here's what everyone should have:
Photo and passport

A recent colour photo on a white background and a copy of your passport are required both to apply for a visa for yourself and those who you sponsor.

ID and proof of residence

An Emirates ID application receipt.
A title deed of the property or a valid tenancy agreement (certified).

Medical test and insurance

A medical fitness certificate.
A medical insurance policy.

Sponsorship (you must meet income criteria)

If the visa is sponsored by an employer, then your employment contract is required.
If you are sponsoring family members, to get them visas, you must provide a birth certificate for your children and a marriage certificate for your spouse [1].
If you want to arrange a visa for a newborn, you need documents proving that the mother has a place of residence in the UAE.
If the spouses are divorced, then marriage and divorce certificates are required, whereas widows must provide a death certificate [2].
If you are a student sponsored by a university/institute, then you need a certificate issued by the organisation and proving that you study there.
[1] Although not common, women can sponsor visas for their spouses. Women are also allowed to sponsor their children. The amount of income required and the set of requirements will vary slightly.
[2] In the event of a divorce from the sponsor, the government grants the sponsored individual an extension of one year on the residence visa. This visa can be renewed once for the same period. A similar rule applies in the event of the death of a spouse.
Visas for property owners
There are currently three types of residence visa that you can obtain when buying a property: the two-year visa, the ten-year Golden Visa, and the retirement visa.
That is, we have a short-term visa that can be renewed but which does not waive you from the six months rule (you cannot be outside the country for more than six months), a long-term visa that allows you to leave the country for as long as you like, and a retirement visa, which is valid for five years.
To obtain a two-year visa, you need to buy a house or apartment in Dubai for $205,000. It can be either one property or multiple properties that total to this amount. The same applies to a ten-year visa, but the amount increases to $545,000. A retirement visa is issued to individuals over the age of 55 when buying an apartment or villa in Dubai for $275,000 or more.
The mortgage situation is rather interesting. According to the current rules, you can take a mortgage on a property and still apply for a visa, given that mortgage payments at the time of the application equal the required amount. That is, you can take out a mortgage for a larger amount and, upon reaching the required payment mark of $205,000, $275,000 or $545,000, apply for the appropriate visa. Alternatively, you can take out a mortgage for the required amount, pay it off first and then apply. It doesn't matter what kind of property you buy: a villa or an apartment, a finished or off-plan one.
We recommend that you start by determining your budget and requirements for a future property, then request a consultation to select a residential unit and prepare paperwork. Please note that in different situations, different documents may be required not only from you but also from third-party organisations. For example, in the case of a mortgage, certain documents from the bank are required. When registering an off-plan property and filling out an application for a residence visa, you may need to submit some documents obtained from the developer.