Cheap or affordable real estate includes apartments and villas with a price tag from $54,400 to $136,000 and from $260,000 to 400,000, respectively.
On the surface, this seems to be a good deal for first-time investors or expats. However, affordability implies a list of characteristics which are crucial to be aware of when choosing real estate in the UAE.
In this article, we will outline general aspects of the cheap real estate sector and some hidden pitfalls of buying such a property type.
Then it will be up to you as to if it's worth a try.
Contents:
Cheap real estate: what is this all about?
As we have already mentioned, cheap properties are housing units with the lowest prices. However, this is actually a sweeping generalization.
Housing affordability in Dubai or anywhere in the world depends on various factors.
Since it is always important to outline a subject to be conveyed, we will also start with what we are going to discuss in this article.
For convenience, we will first divide the entire UAE real estate market into two segments.
The first segment is represented by new homes in the market. They are off plan properties or newly built units that have not been sold yet.
The second segment is the existing market, including all homes sold by other owners, not developers or real estate brokers. This could be a new property purchased when the construction was underway and resold upon completion. This is also called a type of real estate investment strategy, in which an investor buys a property not to use, but to sell it for a profit.
This division is crucial as we are going to give particular attention to the existing market.
The new homes market abounds in social housing and small-sized properties in unpopular locations.
It does not make much sense to delve deep into it, since the overall picture can be described in several sentences.
For example, you need to find a cheap housing option as soon as possible because you have lost your home due to different reasons, or you are a UAE citizen in need of a cheap place to live, or you are a migrant worker unable to pay your home loan and cannot currently return to your homeland. Here, a cheap new home is what you need.
It is possible to find fairly good and low-cost options. However, if you are an investor and want to capitalize on the real estate market or an expat looking to buy a property, these options are not what you need.
Expats can take advantage of affordable loans to buy more expensive properties, while for investors this kind of investment will not turn profitable as there is limited demand for such housing.
We will look at mortgages more closely below; however, the overall picture seems to be clear. Buyers are in a winning position compared to investors who are unlikely to recoup their money amid low demand.
Let's get down to the existing market.
Here, we will consider several categories of real estate.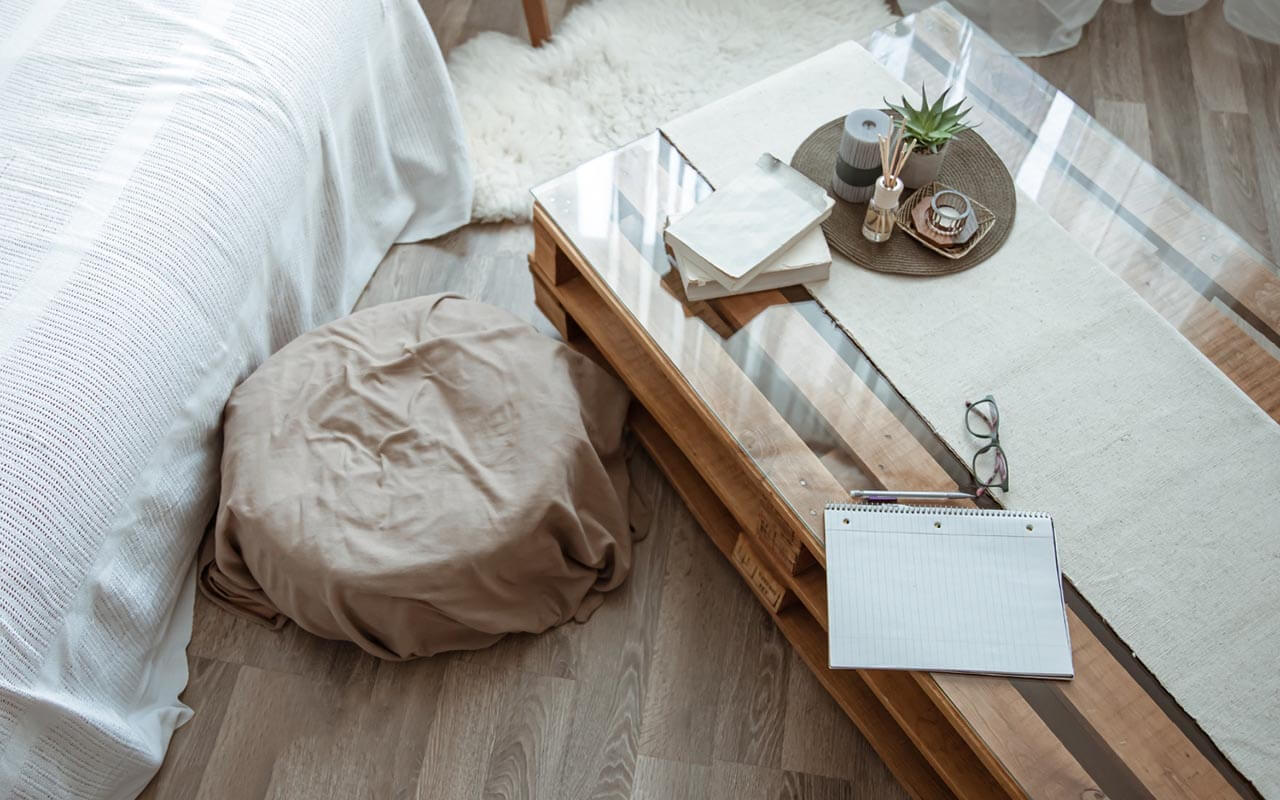 Homes in poor condition
Poor condition homes represent the largest share of housing stock in Dubai. During its 20-year history, heaps of various new properties have been built. Most of the existing and circulating housing units were constructed 10 or 15 years ago. Some were constructed even before the Great Recession of 2008.
This type of housing is cheap because of the great housing supply real with plenty of homes for sale that far exceed the buyers' demand.
Expats and investors are constantly in pursuit of newly built homes to buy, while old housing units make up the greatest chunk of unsold inventory.
From the point of view of developers, housing with little demand is not taken seriously.
As a result, there is a stack of unwanted properties in the market.
Properties with reduced market value
This category includes any type of property that lost some of its value under certain market conditions. This can even be a luxury home that failed to sell due to low demand, resulting in a subsequent lower price.
This is what we saw in 2020, when luxury property prices fell across the board, hitting all-time lows.
This situation can be explained by an incorrect forecast by a developer. For example, let's take a hypothetical project for the construction of an upscale or conventional property unit launched in 2017. The tourism sector of Dubai was growing, with up to 17 million people arriving in the city annually. A new promising coastal area for construction was chosen.
In 2021, the project was completed, but the Covid-19 outbreak cut tourist arrivals to 5 million. Thus, there was no one willing to buy it. Few rich buyers took properties in either Dubai Marina or Palm Jumeirah.
This is the second largest portion of cheap housing in the market.
'Lipstick on a pig' homes
This is a rhetorical expression meaning that someone making superficial or cosmetic changes is in fact trying to disguise the true nature of a product. It goes the same with a property. Looking past the eye candy of a home, you can see its hidden problem.
Usually you come across such real estate by chance. For example, scrolling through the listings in Dubai Marina, you discover a property that is 20%-40% cheaper than others.
Here, it is worth investigating the reason for this pricing.
This does not mean that all such options are defective, especially in view of the fact that the government strictly regulates the construction sector of the Emirates. It would be reasonable to ask for a real estate specialist to conduct a property valuation to reveal the disguised problems.
This kind of property can arrive in the market in different ways.
For example, let's take Dubai again. The government ensures that the city's under-construction projects are completed at any cost. Off-plan developments attract private investments, and the government takes measures to protect investors' money to make sure they get what they pay for.
However, the real estate market and developers could face various problems with contractors, construction teams, or financing. The project might become unprofitable, and thus transferred to another developer who would find another contractor to complete it.
Going down that road, plans for a project might founder for some technical challenges as well.
However, this type of property is still safe to live, but in many aspects, it is of lower quality than that of its peers.
Property that sells badly
This category includes all the properties that are not bad in quality; however, developers, brokers and owners do not know how to sell it.
Maybe a developer was grasping at the chance to come up with an experimental design that was popular when the project started, but by the time of completion, it was no longer interesting.
Or, perhaps, this property had some unique selling feature that currently does not distinguish it from others.
Simply put, this is an unpopular type of real estate you are fortunate to find.
Therefore, if you invest in real estate for profit, think twice whether this is a worthwhile investment, given that owners before you failed to promote it in the market.
Pitfalls of buying cheap properties
Summing up the above, there are existing properties and new homes.
The new homes market includes new builds that have never been used before. They are brand-new listings from developers or real estate brokers. You can find cheap units among them too. They were initially planned in the cheap segment, but their low price results from a lack of demand. Unless you are an investor, it makes sense to consider them.
The existing market is presented with second-hand properties that can be divided into four categories:
Properties in poor condition that no one wants to buy because the limited demand, competitive market prices, and favorable mortgage terms prompt creation of new projects of better quality.
Cheaper properties due to market competition. The factors that reduce their market value include unattractive location, unpopular construction or design trends, etc. If you are an investor, it is wise not to bet against the market. However, if you are competent at long-term investments and ready to sit still before the market changes, then you can try it.
"Lipstick on a pig" homes. This is a poor-quality property fixed up superficially to hide its defects, though it is suitable for normal use. It is usually hard selling, so only a professional real estate appraiser can find out what is wrong with it.
Property that sells badly. This type of property is bought by very few people because of various reasons. Buying it for profit, you need to have a definite investment plan. Otherwise, it is better not to venture into it.
Now let's outline the pitfalls.
We will not go into detail about the reasons one needs cheap housing.
Instead, we will look into several issues you might face as a buyer or investor, which will deter you from taking it.
From the perspective of a buyer
It is actually quite simple here.
If you want to buy a cheap new home and are not ready to take out a loan; or if luxury properties with the lowest price tags are expensive for you; this is the affordable housing segment.
You have your reasons for buying it, so we are not talking about pitfalls here. You will find out all the cons of a particular property with your real estate agent or broker. If you are interested in buying existing homes, then categories 2 and 4 we mentioned above are not a big problem for you. Of course, it is best to make sure you will not regret later about compromising on some crucial points and will not face difficulties that would make the living in such a property a nightmare.
Buying a property from the 3rd category is the worst-case scenario. It is rather difficult to understand what exactly is wrong with it and to what extent this defect would spoil your life. Therefore, you cannot manage without the help of several specialists canny in finding hidden flaws. This will add to costs, apart from the property's purchase price, transaction and paperwork fees, maintenance costs, and so on. Nevertheless, you still risk buying a home that does not suit you. You might even do not know what exactly is wrong with it.
The 4th category is a property in poor condition. The older it gets; the more maintenance costs you will have to pay. It is also necessary to consider the fact that residential developments in the Emirates are built together with entire neighborhoods, therefore, the old property usually means the old district around it.
This area may turn to be out-of-the-way when a new ultra-modern cluster of villas will emerge or an upscale residential complex with thousands of apartments and a variety of amenities, facilities, and new infrastructure will be built a couple of kilometers away.
You should keep this in mind when looking for a home to buy. Apart from this, there is nothing to worry about.
From the perspective of an investor
Take all the inconveniences and risks listed above and add the following:
Mortgage. Let's take a closer look at mortgage loans. In July 2021, over 40% of all real estate transactions were made using a mortgage. The average loan amount increased by 24% over the year. The number of loan approvals rose by 5% in just a month, and the down payment amount has decreased by 20%-25%. The mortgage is used for both the purchase of villas and the purchase of apartments. And it all goes to the luxury or mid-tier market. Why so?
Prices. Among the top 25 luxury property markets in the world, the UAE, Dubai in particular, was one of two destinations in 2021, where luxury property prices did not rise. They hit all-time lows in 2020. Only in July prices started to rebound. But still, this was the case for villas growing by 13%, and there are no signs that the pace of growth will persist. The next point makes things even worse.
Oversupply. In spring 2021, Knight Frank conducted a survey among the largest property developers in Dubai. It showed that they are going to add 62,000 and 63,500 new units to the market in 2021 and 2022, respectively. Several years ago, the figure was barely above 30,000. Developers continue to increase output so that not to slacken off and suffer losses. This supply glut squeezes real estate prices. For example, one million dollars in Dubai can buy five times bigger property than in London. Add to this declining demand, and you will see the grim reality.
There are a handful of investors, with new ones rushing to buy new properties. As we mentioned above, there are three times fewer international tourist arrivals in Dubai currently. The city welcomed just 5 million tourists so far this year, compared to almost 17 million tourists before the pandemic. The same story is with migrant workers and investors. International investors have come back to the United Arab Emirates only recently. However, they are mostly mass affluent newcomers, not the wealthiest ones. There are more than 10,000 overseas investors currently in Dubai. Grasping the points described above, they even do not think of buying run-down properties. They are only interested in brand-new units in the most popular areas of the city.
Thus, you can see that the cheap housing segment is not a worthwhile investment.
Buying it for profit, you are most likely to get only marginal returns or barely predictable long-term returns.
Of course, this is not a comprehensive picture of the market. The construction sector in the UAE is diverse, and there are always exceptions. However, we think it is reasonable to point out all the above potential problems and traps to provide you with a better understanding of the market.
On the other hand, we are not arguing for inevitable failure of the investment in a cheap property. Only you can decide what is profitable for you.
Conclusion
As we pointed out above, the purpose of this article is not to discourage you from investing in or buying cheap real estate groundlessly.
It would take a lot more effort, time and text, and even in this case, it would not have been enough.
The bottom line of this article is that you can see the negative aspects of this market segment and have an in-depth understanding of them.
However, if you are looking for a cheap property to live, this is overwhelmingly not the case for you.
For home buyers, there are not so many negative aspects. Still, there are some potential downsides you should look into. It would be prudent to get some expert advice.
Meanwhile, a rough outline for investors is not the same. There are multiple potential risks in the cheap property investment. However, this is not to say you can no way cash in on this type of property.
In a nutshell, luxury villas and apartments will continue to be at the forefront of the UAE real estate market in the next few years.
The existing homes market and completed properties are challenging the dominance of the new homes market and off plan real estate. It is worth turning attention to these sectors.