The UAE is a rare and unique country rich in both material wealth and luxury, as well as, lush landscapes. Is it any wonder then that increasingly more foreigners are coming to the UAE to find work. Yet, some foreigners do decide to move here permanently. Perhaps part of the reason for this lies in this city's appeal, as Dubai was once a mysterious desert and now it represents a modern rich city with a luxurious lifestyle. Although, many foreigners are afraid of the local climate, multi-story buildings, and highways, so they don't even consider relocating to the UAE permanently.
We want to dispel doubts and tell you about another Dubai – a city with a diverse collection of lush greenery, parks, and lakes. And these are not just parks where you can walk and have a good time — these are developed residential areas with all the amenities for a comfortable life. Real estate in Dubai is also comfortable villas, beautiful townhouses and cozy apartments in green areas.
Contents:
Arabian Ranches
Arabian Ranches 1, 2, 3 is an independent gated community by one of the leading developers in the UAE, Emaar Properties. Arabian Ranches is part of a major Dubailand project and offers one the concept of suburban life in Dubai. The community is located on an area of more than 667 hectares and is divided into subcommunities. Here are some of them:
All of these communities in Arabian Ranches have lush greenery and picturesque gardens. As if that weren't enough, these properties also come fully outfitted with swimming pools, barbecue areas, tennis courts, and outdoor play areas that are ideally shaded for children to enjoy themselves. In addition, there are also specially designated places for walking dogs in the community, as this is one of the few residential areas where residents can live with pets.
Arabian Ranches features more than 4,000 houses, each one characterized and influenced by either a Mediterranean, Arabic, or Spanish design. What's more, the real estate market here has plenty of villas and townhouses available, with various layouts to choose from, each with a private parking space and an individual swimming pool. Plus, there are both small double townhouses and luxury villas available with 6 or seven bedrooms to choose from. And if you're not in the market for either of these, then you can even choose your very own furnished house.
So as you can see, Arabian Ranches not only offers a wide variety of real estate, but it also provides a well-developed infrastructure to suit your every need. This can be seen in the conveniently located pharmacies, shops, schools, and kindergartens, as well as, the Arabian Ranches Golf Club and go-horse riding. Education, health, shopping, running errands, and having fun have never been this simple or accessible.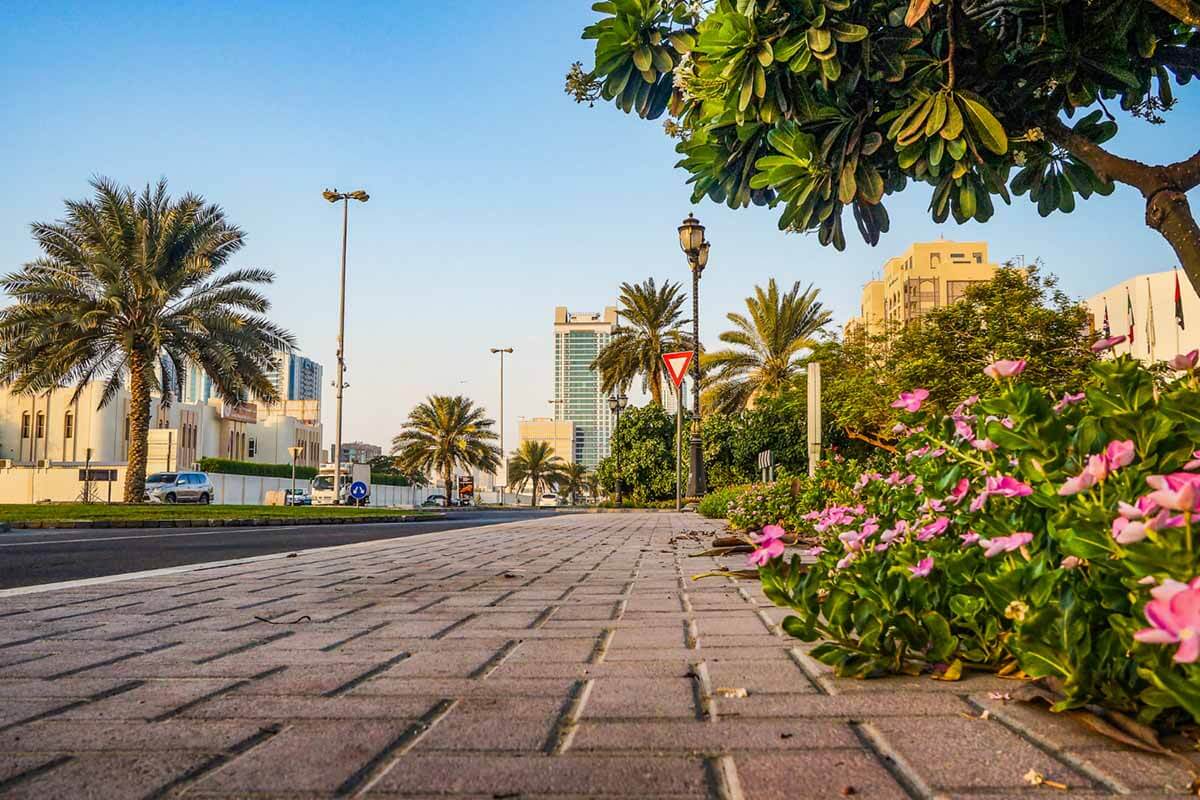 Discovery Gardens
Discovery Gardens is a new modern residential complex by the big developer Nakheel. This area is perfect for families with children. In addition to this, the community is also popular because of the affordable apartment prices. What's more, the architecture of this area is characterized by low-rise apartment buildings designed in the European style.
The residential complex has a lot of greenery on display such as lush vegetation, manicured lawns, and landscaped gardens. Also, for those who lead an athletic lifestyle and even for those who are just curious, Discovery Gardens features 13 public swimming pools, including gyms, tennis courts, basketball, volleyball, and football courts. Plus, if you're in the mood for some sightseeing, you'll also find the most scenic walking paths here.
As far as the types of properties that are available here at Discovery Gardens, one has a choice of either purchasing an inexpensive studio apartment or a 1 or 2 bedroomed apartment. It's rare to find 3-bedroomed apartments here. In addition to all of this, the area is also well-developed. This can be seen in the accessibility of services such as public transport, including the availability of educational, medical and religious institutions, supermarkets, shopping centers, and restaurants. Also, just to mention a few, here are some popular restaurants Discovery Gardens features:
Mami's Illam Pure Veg Restaurant.
Spice Story.
Occasions.
Damac Hills
Damac Hills is a fashionable residential complex in Dubai by another popular developer in the UAE, Dubai Properties. This well-known construction company has divided this community into three main areas, namely:
Akoya Park.
Akoya Drive Street.
Trump International Golf Club.
Akoya Park is a large landscaped park with an area of 37 thousand sq. m. Here one can find running tracks, barbecue areas, football fields, tennis, basketball, and badminton courts. Interestingly, one can even find a life-size chessboard here.
The original concept of Akoya Drive Street became the famous Rodeo Drive in Beverly Hills and the Champs-Elysees in Paris. Here on this street, one can find various luxury restaurants, retail stores, and entertainment venues for the whole family.
Also, the Trump Golf Club is located in the center of the Trump International Gold Club community complete with an 18-hole golf course. What's more, restaurants, swimming pools, gyms, and a health club can also be found here. Here, the real estate sector has different housing options that provide a wide selection of apartments constructed in various designs luxury villas, and elite townhouses. Residents of Damak Hills have been ensured with everything that they could possibly need to live a comfortable life. From medical and educational institutions to restaurants, supermarkets, and any other necessary infrastructure or facilities that they might need.
The Springs Dubai
The Springs Dubai is a gated community, which is divided into 15 blocks. It consists of a lush green landscape and beautiful lakes which is not only beautiful but pleasing to the eye too. What's even more pleasing than this are the three main qualities that The Springs Dubai represents, namely, fresh air, serenity, and harmony. This is a classic suburban area, away from the hustle and bustle of the city with the community offering communal swimming pools, barbecue and picnic areas, children's playgrounds, and tennis and basketball courts.
The real estate here in the Springs Dubai consists of luxury villas and townhouses that have been designed with only the best traditions of Arabic architecture in mind. This area also features more than 4,800 houses here with many gardens and private schools. Plus, this area also includes a shopping center, a mosque, several supermarkets, schools and kindergartens, and medical facilities. All schools, kindergartens, and medical facilities are within walking distance of The Springs Dubai.
Emirates.Estate will help you to purchase a property in Dubai
Are you interested in buying an apartment in the United Arab Emirates? Do you want to move here permanently but are in doubt about the area? Our company will introduce you to all the interesting residential complexes and modern areas of Dubai. We will tell you which real estate in the UAE is the most affordable and popular and also help you collect all the necessary documents for buying a home and moving to the UAE for permanent residence.